Initially, I was very hesitant about flying to Norway. I had just finished guiding and chaperoning a group of high school students through China, and had taken 8 flights within 5 weeks, 3 being international. Ya'll I was tired but in good fashion I said why not anyways.
​​
I left from Atlanta to D.C where I was supposed to catch a flight to Amsterdam but my first flight was delayed and I actually saw my International flight back out from the gate (with real tears) thinking (foolishly) that the gate agents would show some pity on me. After all it wasn't my fault the flight was delayed… Nah. We rebooked, and instead I took a flight 5 hours later heading for Munich, Germany.
Trying to kill time on yet another 4 hour layover I decided to make myself look less dusty of a zombie and apply some makeup.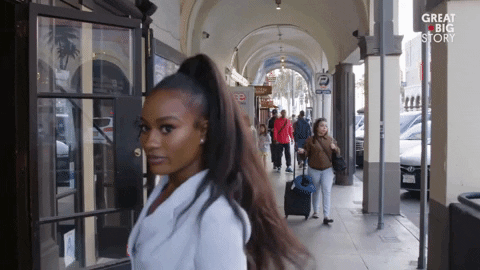 ​​
It wasn't until an hour after landing i'd I realize I left my beloved jeans jackets, a staple piece in my wardrobe, on the flight. I went to an information desk and the lady greeted me in German and I gave her the cliché, timid "hello" to politely let her know that I didn't speak German. I was hoping, like in the past, that a member of the cleaning crew would deliver my jacket to a desk agent where I could pick it up but, no luck AGAIN. But on a positive note I looked like a woman (and my dear jacket has since been replaced)!

I boarded my flight to Oslo, Norway and the first thing I noticed was a statue in the main lobby shaped like a member of the male anatomy, and secondly how blue the skies were. Living in China full time I think its funny how I rate countries air quality and sky clarity in my little notebook. "Oslo has the most beautiful and crisp hue of blue with wispy trails of clouds that seem to suspend into the horizons …" and then spent what felt like an eternity staring at the flight board not realizing that in Europe, you find your flight by departure time, not destination. You would think it would be a rookie mistake, but no…there I was.

​​
I spotted a TGIFridays to my surprise but instead decided on a ham and cheese baguette and water that cost me 14.00 USD. (As clear as the water is in Norway I half expected the water to be free).
I finally boarded my last flight to Molde, a small town that seemed bordered by water on Google maps and after a 40 minute flight, I disembarked via steps into 60 degree weather…in August. I literally clutched my neck pillow to my chest while dropping loaded F bombs all the way to baggage claim.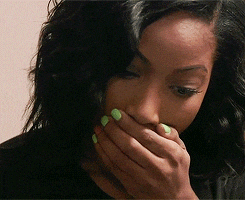 ​​
Not only did I have no jacket now, but only some dainty flats and loads of sandals because I was planning on returning to China right after. I want to blame aging on my recklessness when it comes to planning (or the lack thereof because I'm an adult (technically) and adults aren't supposed to put themselves in these predicaments. Right?
Honestly Molde is probably one of the smallest cities I've been in. I saw the entire strip before landing, but wow guys the views…
​​
​​
​​
​​
It was rainy a few days but honestly I didn't mind because I was shamelessly lazy, catching up on sleep and indulging in my absolute favorite t.v show "Insecure". On the last day though after an interesting week, the sun came out to play. I took out my tripod (which I'm still trying to figure out guys) and decided to get some shots round the city. Because, if you haven't taken a million photos and videos, did it really happen? *cue sarcasm…
One thing that was surprising was the variety of food I was able to find throughout Norway though. A pleasant surprise I should say. Being an expat in China comes with developing a strong desire for noodles, rice and dumplings and an even greater urge to use chopsticks to consume said specialities. And well,
​​

​​
I walked ALOT, loved ALOT and probably said hello to everyone I passed testing the stereotype that Norwegians keep to themselves. Funny enough though most people said hello back and even a few approached me for casual conversation ( though I'm pretty sure one guy was hoping I'd keep him warm for the night, total creep). An older woman approached me though and in a her limited English invited me to a language exchange session at the local library.
Confession: I always get swept in a bit of shame whenever someone tells me that their English is "no good". Like how dare you say that!? While your English may not be all that, its not your first or even some cases second language. Meanwhile sometimes my English is "no good" and its my mother tongue. The shame guys haha.
Anyways, she told me she first began learning English at 14 and I instantly imagined rural Norway decades ago and cued the "Sound of Music" playlist in my head all within the 5 seconds it took for her to tell me she 72 now.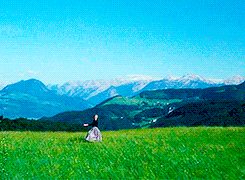 ​​
But how would I summarize the little bit of Norway I experienced? Would it be somewhere I visit again?
Yes.

If I could've spent an entire afternoon staring across the water and the snow reflecting off the mountain peaks in the sunlight…that would be enough. The scenery was so awe worthy and inspiring. I imagined myself on many occasions suited and booted and trekking through the the valleys and just being one with nature. I felt like time slowed down a bit and trust me, these days because of, well, #adulting, I don't take those moments for granted.
I almost said "noway" to Norway but I'm glad I didn't. Sometimes you've got to go with the flow of things, more specifically LIFE. It usually turns out better than you could have ever expected.